Welcome to Abigrow: Your Partner in Ensuring a Steady Supply of Quality Cocoa Products
​It's not just about the goods and services we provide, it is what makes the goods and services we provide an indispensable life-line support to our customers.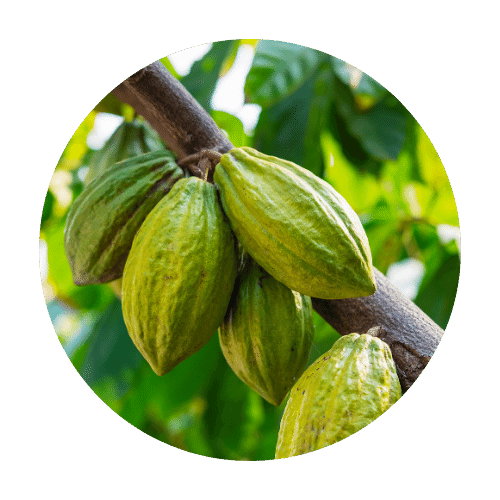 About Us
At Abigrow, our mission is clear: safeguarding the interests of Netherlands and European cocoa product companies with a stake in Africa and South America. We are dedicated to guaranteeing an uninterrupted and consistent supply of cocoa products to the Netherlands and European markets at affordable prices. Our goal is to tackle the pressing challenges of supply chain reliability, product quality, and sustainable practices within the industry.
Vision statement
Collaborative Approach
Abigrow thrives on collaboration. We work closely with a diverse array of industry stakeholders to bridge the gap between cocoa farmers and cocoa buyers across Europe and the global market. Our inclusive approach fosters a symbiotic relationship that benefits everyone involved. By connecting various players in the industry, we create a network that promotes fair practices, transparency, and mutual growth.
Reliable Supply 🚚⛓️

We are committed to maintaining a steady and dependable supply of cocoa products, mitigating the risks associated with disruptions and shortages.

Premium Quality 🌟🍫

Quality is at the heart of what we do. Our stringent quality control measures ensure that the cocoa products reaching your markets meet the highest standards.

Sustainability 🌱🌍

We are dedicated to advancing sustainable practices in the cocoa industry. By partnering with Abigrow, you contribute to a more ethical and eco-friendly cocoa supply chain.

Collaborative Approach 🤝🏽🌱

Our reach extends beyond borders. Abigrow's network connects continents, making us a global partner for your cocoa supply needs.
Solutions to connect with cocoa farmers
More info
Empowering Farmers: Direct Cocoa Access 🌱👩‍🌾🍫

Alternative ways to access cocoa products directly from cocoa farmers by reducing farmers reliance on the so-called produce buyer.

Affordable European Cocoa Delights 💰🍫🌍

Cocoa products supply to our European customers at lower pricebelow the international price.

Connecting with Cocoa Farmers 🤝🏽🌱👨‍🌾

Active and direct engagement with Cocoa farmers/ Farmers Association.
Contact us
Join hands with Abigrow and be part of a revolution in the cocoa industry. Reach out to us today to discuss how we can collaborate to secure your cocoa product supply, enhance quality, and promote sustainability. Together, we can shape a brighter future for cocoa products in the Netherlands, Europe, and beyond.